Disease & Insect Treatment
Professional Tree Disease and Insect Treatment in the Tri-State Areas
Tree disease and an insect or pest problem can threaten the safety and health of your landscape or trees. At North Eastern Tree, Shrub, & Lawn Care, we have ISA-certified arborists who will provide you with quality disease management and pest control services at your home or commercial property in Scarsdale, NY, and surrounding areas. In addition, we will help you discover the importance of treating trees and how your landscape can be impacted if you ignore your plants and tree care.
Tree Disease Treatment And Pest Control Services
Common Tree Diseases That We Treat
Our certified and highly trained arborists are well versed in how the host plants and environmental conditions can transmit diseases. Most common types of infectious diseases are often caused by pathogens due to a virus, bacteria, or fungal infection. These infectious diseases include bark canker, boxwood blight, and Phytophthora root rot. Trees and other plants that contract diseases are vulnerable to damage or stress.
At North Eastern Tree, Shrub, & Lawn Care, we will accurately diagnose and treat your trees. We will also recommend the best measures to take to improve the health of your trees, plants, and landscape.
Insect And Pest Management
At North Eastern Tree, Shrub, & Lawn Care, we have an integrated process that enables our expert arborists to fully eliminate pests or tree diseases at your home or business. The process involves:
A thorough inspection of your trees and plants

Prescription of an effective treatment

Creation of the most favorable soil conditions for the healthy growth of your trees and plants.
Insects will attack vulnerable, weak, or unhealthy plants. That's why we use organic or natural treatment materials to treat and protect your trees. Also, we ensure that the treatment solution retains beneficial insects and helps protect your family as well as the surrounding environment.    
Some insects that will negatively affect the healthy growth of your trees include scale insects, Japanese beetles, Asian long-horned beetles, pine bark beetles, hemlock wooly adelgid, weevils, termites, ants, and emerald ash borer.
Aphids are very destructive to plants; they look similar to bed bugs but only feed on nutrient-rich sap. Bed bugs don't affect trees and only feed on blood. Also, it is essential to keep your trees and plants neat through tree trimming and pruning to avoid infestations of mosquitoes, which can spread the West Nile virus to your family or pets.  
Benefits Of Our Tree Disease And Insect Treatment Services
We Use The Best Practices
North Eastern Tree, Shrub, & Lawn Care arborists use the most advanced and best industry practices that are safe for children, adults, and pets. As a result, our treatment options are effective and produce quality results.
We Have Experienced Professionals
Our professional arborists are highly experienced. We have treated tree diseases for over 26 years. As a result, we have mastered the most quality methods of treatment.
We Offer A Free Quote
We give free quotes without hiding any charges. Also, our fees are affordable, and we will be honest with you as a customer.
We Use State-Of-The-Art Equipment
We use advanced and highly effective equipment, and our team of professionals are well trained to use our equipment for the maximum benefit of your tree health care and other tree services.
Why Choose Our Tree Health Care Services in the Tri-State Areas?
At North Eastern Tree, Shrub, & Lawn Care, we offer quality tree care services throughout New York, New Jersey, and Connecticut. We have been in the tree health care industry since 1996, and our services are quality and advanced. We also offer tree and landscaping maintenance services to homeowners and business properties. All you need is to contact and schedule a meeting with us if you suspect a tree disease or you have located a destructive insect in your trees or property.
Contact us today and let us offer you our quality tree health care services. We also provide other tree services such as tree pruning, fertilization, organic care, shrub disease treatment, lawn overseeding, and comprehensive tree care services.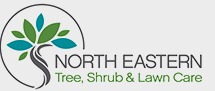 North Eastern Tree, Shrub, & Lawn Care is a family-owned and operated full service tree, shrub and lawn health care company servicing New York, New Jersey, and Connecticut since 1996.