Tick & Mosquito Treatment Short Hills, NY
Expert Tick and Mosquito Treatment in Short Hills, NY
Don't let ticks and mosquitoes ruin your outdoor fun in Short Hills, New York. At North Eastern Tree, Shrub & Lawn Care, we're dedicated to providing reliable tick and mosquito treatment services, ensuring you can fully enjoy your time outdoors without the nuisance of these troublesome pests.
Why Trust Our Pest Control Services?
Our licensed and certified arborists will conduct a thorough assessment of your property and tailor our pest control services to meet your needs. As a local tick and mosquito treatment company, we understand how these pests can affect your outdoor enjoyment. What's more, we have the experience and eco-friendly treatments required to help protect you and your family from these pests.
Safeguarding Against Tick and Mosquito Threats
Ticks are carriers of dangerous diseases that impact humans and pets. We will target the areas throughout your property where ticks thrive, including boundaries and wooded areas, to significantly reduce and control infestations.
We also treat homes with organic sprays and traditional products to help reduce mosquito populations. Mosquitoes can carry parasites, bacteria, and viruses that pose significant health risks.
North Easter Tree, Shrub & Lawn Care is here to help you enjoy your yard worry-free, without compromising on health or safety.
Schedule a Free Estimate
Are mosquitoes and ticks causing havoc in your yard? Contact North Eastern Tree, Shrub, & Lawn Care today to receive a complimentary estimate for our top-notch tick and mosquito treatments. Say goodbye to pesky pests in Short Hills, CA, and say hello to a pest-free outdoor oasis with our expert services.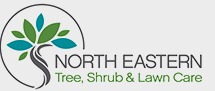 North Eastern Tree, Shrub, & Lawn Care is a family-owned and operated full service tree, shrub and lawn health care company servicing New York, New Jersey, and Connecticut since 1996.