Lawn Overseeding
Early Fall provides a window of opportunity for North Eastern Tree, Shrub, & Lawn Care's lawn care experts to improve the health and density of your lawn. Cooling temps allow for the growth of new turfgrass at a time in the season when competition from weeds is less fierce.
Effectively filling in bare spots and improving the diversity of turf types in your lawn is possible when working with your arborist at North Eastern Tree, Shrub, & Lawn Care who takes into consideration the growth cycles of the turf you want and weeds you don't.
Core Aeration
Almost any lawn can benefit from aeration when it's timed well and done properly.
Grass roots need
air, water and nutrients to grow thick, deep and healthy. Core aeration creates small holes down into the soil to alleviate compaction so oxygen, water and nutrients can reach grass roots.
Lawns in our area
typically have a combination of heavy soil that are especially susceptible to compaction. Compacted soil restricts the movement of oxygen, water and nutrients depriving lawn grasses of their basic needs making the lawn vulnerable to drought, disease and insect damage in stressed conditions.
Aerating your lawn removes small cores of soil from the turf, allowing air, water, and nutrients to penetrate the soil. By creating an environment where air and water can move freely within the soil, we give beneficial, nutrient-producing microorganisms the opportunity to thrive. The result is a more self-sustaining environment that supports the growth of healthy grass from the roots up. Core aeration is a great benefit to any
lawn care program
, but it is an especially important supplement for our Organic Based and Pure Organic lawn care programs.
The best time to aerate in our area is early fall or early spring.
Lawn Improvement Considerations
What types of grass do you have? Which are healthy and which struggle?
What varieties of grass best suits your lawn's growing environment and which are you currently missing?
How long will your grass seed take to germinate and become established?
Is there prep work like removing weeds or loosening soil that needs to be done?
What are the specific after care steps to help your lawn continue to thrive?
A vibrant and full lawn is obtainable when you work with North Eastern Tree, Shrub & Lawn Care's lawn care experts who can guide you through these considerations to help you improve an existing lawn or establish a new lawn. In order to keep your
lawn looking healthy and attractive, your lawn care
specialist will provide a professional maintenance program. Our team will perform a site inspection and identify the growing conditions unique to your landscape, assess the efficiency of your irrigation, perform a soil analysis and select the correct turf seed for the property.
We provide natural and pure organic
lawn care
programs to best fit your needs. 
Speak with our lawn care experts to learn how we can help you achieve a beautiful and healthy lawn all season. Give us a call today for your FREE consultation.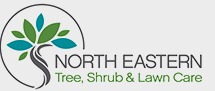 North Eastern Tree, Shrub, & Lawn Care is a family-owned and operated full service tree, shrub and lawn health care company servicing New York, New Jersey, and Connecticut since 1996.