Professional Shrub Care Services in Garrison, NY
Shrubs are an essential part of any landscape. They are beautiful additions to your home, and they can be used to add a little extra curb appeal to your property. If you take the time to properly care for the shrubs in your yard, then there is no doubt that you will end up with a gorgeous-looking landscape that will impress all who see it. If your goal is to protect your property, add value to your home, or simply keep yourself a lush and green yard, then you should make sure that you are taking proper care and attention to your shrubs. 
While shrubs can be planted singularly or grouped together in a mass planting to form hedges or borders, no matter what their purpose, they all have one thing in common: a need for regular maintenance to ensure that they stay healthy and beautiful. Caring for your shrubs can be tedious and time-consuming, but it is very important if you want to keep your yard looking beautiful for many years to come.
At North Eastern Tree, Shrub & Lawn Care, we have been providing professional shrub care services in Garrison, NY for over 20 years. We are a trusted leader in the landscaping and professional groundskeeping industry, and we can help you keep your yard healthy and well-groomed. Our wide range of shrub care services includes shrub disease treatment, shrub fertilization, and shrub pruning. 
Shrub Disease Treatment in Garrison, NY
When it comes to keeping your shrubs lush and healthy, you'll want to make sure that you aren't ignoring any issues with them. When you notice that your shrub is having some kind of issue, such as leaf discoloration, wilted foliage, or unusual growth on its branches and trunk, do not hesitate to contact a professional shrub expert right away. Not all shrub issues are easy to diagnose, and a true professional can identify the problem quickly and provide effective treatment. At North Eastern Tree, Shrub & Lawn Care, our ISA-certified arborists can diagnose the issue you are having, find out what is causing it, and treat it using only the highest quality products. 
Shrub Fertilization in Garrison, NY
Shrubs are constantly fighting off the threat of diseases and insects. But, when they are healthy, shrubs can be some of the most beautiful garden staples available. To keep your shrubs looking their best, you need to make sure that they are getting all of the nutrients that they need in order to thrive. Our skilled arborists can perform shrub fertilization services in Garrison, NY to ensure that your shrubs are getting all of the nutrients they need. At North Eastern Tree, Shrub & Lawn Care, we offer fall and spring fertilization programs to provide your shrubs with valuable micronutrients and biostimulants to promote healthy plant growth.
Shrub Pruning Services in Garrison, NY
Pruning is another essential part of taking care of your shrubs. Overgrown shrubs will start to lose their natural shape and beauty, and smaller shrubs will get completely overgrown and can be hard to see. Professional pruning at North Eastern Tree, Shrub & Lawn Care is performed by our friendly arborists who are experts in the art of shaping shrubs and hedges so that they are beautiful and balanced without becoming a tangled mess. We will make sure that your shrubs are pruned away from power lines, sidewalks, and other elements of your property so that they do not pose any safety hazards.
Count on North Eastern Tree, Shrub & Lawn Care for Quality Shrub Care Services in Garrison, NY
At North Eastern Tree, Shrub & Lawn Care, we know that you have many choices when it comes to shrub care services in Garrison, NY. That is why we work hard to offer the highest quality and most comprehensive services in the industry. Our professional shrub care services will keep your shrubs looking healthy and beautiful for years to come.
Whether your issue is disease treatment or basic fertilization, you can trust our ISA-certified arborists to diagnose the problem and provide professional treatment that gets results. Most importantly, we offer quality shrub care services at rates that won't break your budget. Contact us today at (888) 439-8733 to schedule your free initial consultation or request a no-obligation estimate.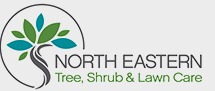 North Eastern Tree, Shrub, & Lawn Care is a family-owned and operated full service tree, shrub and lawn health care company servicing New York, New Jersey, and Connecticut since 1996.