Your Local Lawn Care Specialists
Certified lawn care professionals can help you achieve a healthy and vibrant lawn that is naturally resistant to weeds, insects and disease by improving the condition and quality of your soil. North Eastern Tree, Shrub, & Lawn Care's all-nutrient lawn service begins by conducting a soil test to determine the pH level of your soil. This will determine what nutrients, minerals and fertilizers are needed based on the specific conditions of your soil.
A natural lawn obtains most of its water and nutrients from the soil its growing in, so the quality of your soil will determine the quality of your lawn.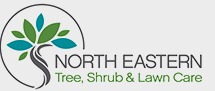 North Eastern Tree, Shrub, & Lawn Care is a family-owned and operated full service tree, shrub and lawn health care company servicing New York, New Jersey, and Connecticut since 1996.