Expert Shrub Care Services
Protecting your shrubs begins with a complete inspection of your landscape by one of our ISA-certified arborists. Our plant health care program addresses the many diseases that affect plants in our area at various times of the year.
Regular inspections enable your arborist to determine the overall health of your landscape and if needed, recommend the appropriate treatments to maintain and improve the condition of your shrubs and ornamental plantings.
North Eastern Tree, Shrub, & Lawn Care uses a broad range of targeted treatments. We will treat your property with an environmentally-conscious, reduced-risk approach to using the safest, most effective products in the industry. Many of the products we use are recognized as "reduced risk" by the Environmental Protection Agency and are safe enough to be exempt from EPA regulations.
For more information about our organic shrub care, give us a call today!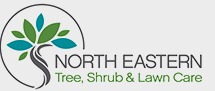 North Eastern Tree, Shrub, & Lawn Care is a family-owned and operated full service tree, shrub and lawn health care company servicing New York, New Jersey, and Connecticut since 1996.