Over the past few years, organic lawn care has become a growing trend and an attractive option for home and business owners. Many people are looking to catch the wave of environmental sustainability by switching to organic lawn care. But does organic lawn care work?...
read more
Tree care is an investment. Healthy trees help increase property values, beautify your surroundings, purify the air, and even can conserve energy in hot weather with the shade they provide. However, trees and plants that have been taken care of by a...
read more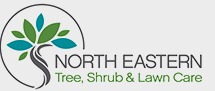 North Eastern Tree, Shrub, & Lawn Care is a family-owned and operated full service tree, shrub and lawn health care company servicing New York, New Jersey, and Connecticut since 1996.