Tick & Mosquito Treatment Westport, CT
Enjoy a Tick- and Mosquito-Free Outdoors in Westport, Connecticut
When you want to make the most of your time outdoors in Westport, Connecticut, the last thing you want to worry about is ticks and mosquitoes. At North Eastern Tree, Shrub & Lawn Care, we are your go-to experts for reliable tick and mosquito treatment services. We are dedicated to helping you enjoy your outdoor spaces to the fullest without the nuisance of these pesky pests.
Why Choose Our Westport Tick and Mosquito Control Services?
Our team of specialists excels in comprehensive outdoor pest control, with a strong commitment to utilizing eco-friendly methods for tick and mosquito control. We understand the unique challenges presented by these pests in Westport, CT, and our team of licensed and certified arborists will conduct a thorough evaluation of your property to determine your pest control needs.
Defending Against Tick and Mosquito Threats
Ticks transmit harmful diseases to both humans and pets. Lyme disease, one of the most common tick-borne illnesses, requires a holistic approach for effective management. Our experienced professionals will target key areas where ticks thrive, such as property perimeters and wooded areas, to significantly reduce and control infestations.
In addition to ticks, mosquitoes can carry parasites, bacteria, and viruses that pose serious health problems. Our selection of organic sprays and traditional products allows us to effectively manage mosquito populations, so you can enjoy your yard without concerns about your health or safety.
Get Started Today
Are you tired of dealing with mosquitoes and ticks disrupting your outdoor experience in Westport, CT? Reach out to North Eastern Tree, Shrub, & Lawn Care today for a complimentary estimate on our top-tier tick and mosquito treatments.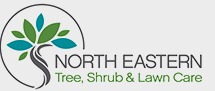 North Eastern Tree, Shrub, & Lawn Care is a family-owned and operated full service tree, shrub and lawn health care company servicing New York, New Jersey, and Connecticut since 1996.